The Hotel Au Gay Séjour and its restaurant Mistral Gourmand
Dear Sir or Madam, Dear guests,
To prepare your stay in the best possible way, you are advised to make a booking
by calling 04 50 44 52 52 or by sending an email.

We look forward to welcoming you very soon,
Marie Claude et Bernard GAY
Présentation
The restaurant Mistral Gourmand is set in an exceptional environment in the heart of the Regional Natural Park of the Massif des Bauges in the Tamié Valley, a stone's throw from magnificent Lake Annecy and the Olympic city of Albertville.
It has a sunlit dining room with a view of the Annecy valley and the Bauges peaks, and offers a refined wine list to accompany gourmet cuisine made from carefully selected local seasonal products.
Start your experience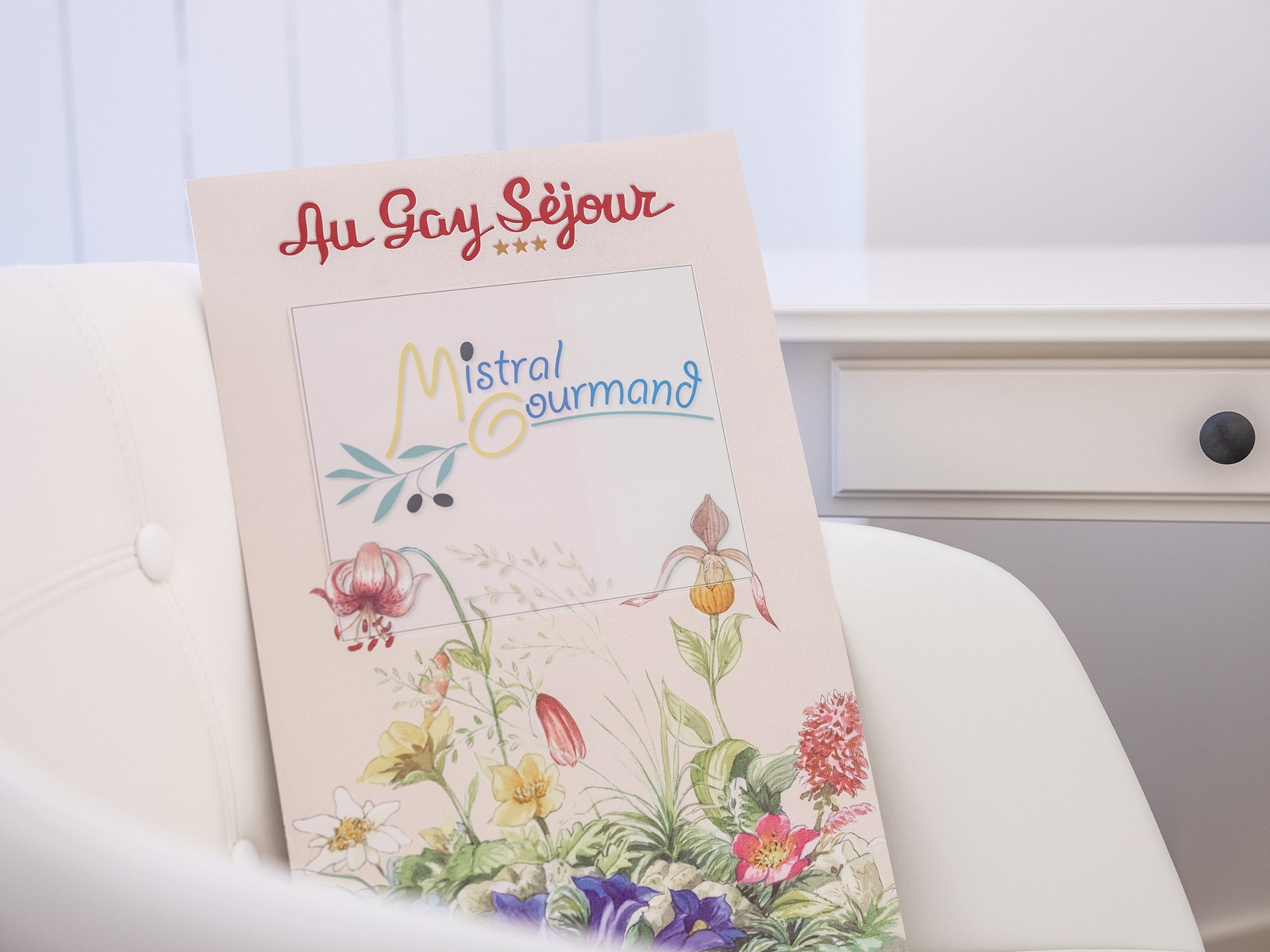 In order to enhance our guests' experience, we use exclusively fresh natural local produce cooked as you order. This implies taking the necessary time to prepare your meal, as we are sure you understand. We will of course do our best not to tax your patience.
Thank you and – enjoy your meal!
Prices shown always include tax and service charge, drinks not being included.
Guests are welcome from 12:30 p.m. to 1:30 p.m. and from 7:30 p.m. (8 p.m. in summer) to 8:30 p.m. (9 p.m. in summer).
Book directly by calling us on 04 50 44 52 52
Book a table
Weekly closing:
Sunday evening, Monday and Tuesday
Credit cards accepted: Visa, Mastercard
If you wish to book a table, please complete the form. We will give you an answer as soon as possible.
Fields marked with * are mandatory